Hassle-Free Auto Financing near Vidalia, Metter and Lyons GA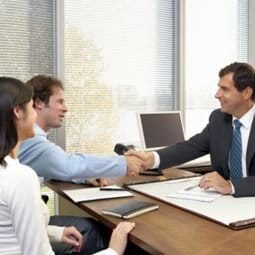 You finally found your perfect car, truck or SUV and you can't wait to take it out on the road. All that's left is figuring out financing, and the experts at Swainsboro Ford Lincoln are here to help. We have close contact with numerous local banks and lenders, which gives us a variety of choices when it comes to securing the payment solution that works best with your budget. Not sure where to start? Give us a call. We'll work with you to ensure you understand all your options, so you can make confident decisions.
Financing Solutions Made Easy with Swainsboro Ford Lincoln
Do you want to lease your new Ford or Lincoln? This option lets you trade your car, truck or SUV after a few years for a brand-new one, and often means a lower monthly payment while buying means you see the loan through to the end until it is paid off. The result of buying a new or used vehicle is that you own it outright, and that's something that our Vidalia, Metter and Lyons GA drivers can appreciate.
Finance Your Next Ford or Lincoln Model at Swainsboro Ford Lincoln without the Headache
Auto financing can be a tedious, stressful process, but our Swainsboro finance team is here to help you find the financing option that is best for you. While in the past you may have shopped your financial profile around Vidalia, Metter and Lyons GA for the right option, our finance team has established solid relationships with major lenders to have access to affordable auto financing options. To shorten your time on-site and to get a head start, fill out our online finance application and let our finance team know if you have any questions.